Being equipped with a smartphone and a solid data plan is a must-have for modern consumers today. However, your phone bill is one of the most costly expenses that can drain your wallet every month. With inflation affecting the costs of living, many consumers are forced to cut back on their spending. Or, they may simply be looking for ways to live frugally without impairing their quality of life. 
Mint Mobile is my favorite wireless plan on the market. They offer options as low as $15/month for 4GB of data and allow customers to scale up to an unlimited data plan for $30/month. They're currently running a holiday promotion, offering 3 free additional months of service after purchasing any 3-month plan (6 months in total). 
Here's how a family of 4 might mix and match each individual's package: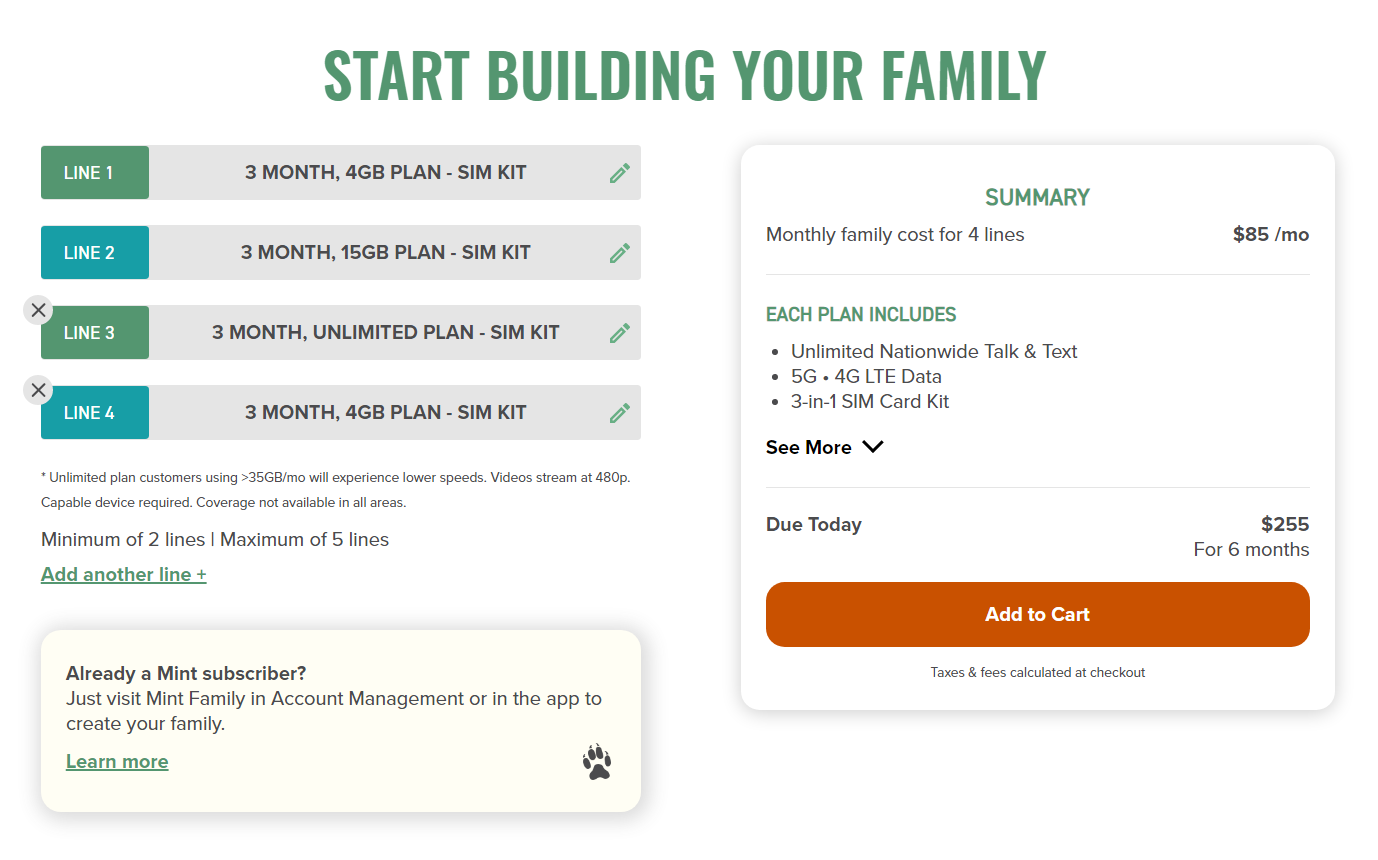 As you can see, the tiered options available are dependent on your data usage, allowing you to flexibly build a plan based on everyone's needs. Here, you can take a look and shop around yourself. Making the switch from your previous provider is seamless and easy. You can bring your old phone number and device, or you can shop new phones straight from their site. Their customer care team is available to provide  assistance through the process 7 days a week.
Refer-A-Friend Program
Current customers can enjoy even more savings with their generous refer-a-friend program! Every month, you can refer up to 4 friends and will receive payment in the form of credits that will go toward your phone bill. If you can get creative and find ways to share your link around, it's very possible to enjoy a free year of service after you successfully get enough people to sign up. Here are some ways you can generate traffic to your link for some potential referrals:
Instagram: Users with any size following can potentially generate traffic off the app with links. You can leave it in your bio, create a post, or share a quick review on your story with your link.
Reddit: Many subreddits compile resources for affordable products/services and discounts. Users often post in hopes of getting someone to sign up for a product/service through their referral link or code. Sometimes, the discount goes both ways, to the referer as well as the referee!
Post flyers in your community! This sounds outdated, but we still see them taped up in storefronts, churches, and in our local areas.