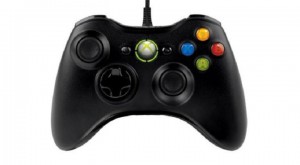 Even tough video games are just for fun and having good times, but apparently that it's tools have some other uses, wich is serious uses.
Today the media started talking about that the US Navy going to use the Xbox 360 controller for their submarines, the first Xbox 360 controller will be used for USS Colorado and if that is successful they will use more controllers for more submarines.
The controller will be less expensive compared to a heavy control stick wich will cost $38,000, also it will be easy to train the submarine crew with an Xbox 360 controller and how to use it in just minutes, but if they use a complex controlling system, it will cost them hours and hours to just understand how to use it.
Xbox Duke controller launched for the original Xbox in 2001, it's called Duke for it's huge size.
What do you think of the US Navy using the Xbox 360 controllers? Is it a good idea or not. Tell us in the comments.